Septic Pumping in Mooresville, NC
One in five households in the United States depend on septic systems, also called onsite wastewater treatment systems, to treat waste and wastewater. While these systems save homeowners from paying monthly sewer bills, the maintenance of the septic system is the homeowner's responsibility. Possibly the most important maintenance item is septic tank pumping. If you are looking for septic tank pumping in Mooresville, then call Charlotte Septic Pros to schedule your appointment today. We also offer septic tank cleaning and other septic services. Call Charlotte Septic Pros today to consult with a friendly representative, get your price estimate, and schedule a convenient appointment. We are also happy to arrange an emergency septic tank pumping or septic cleaning in Mooresville today.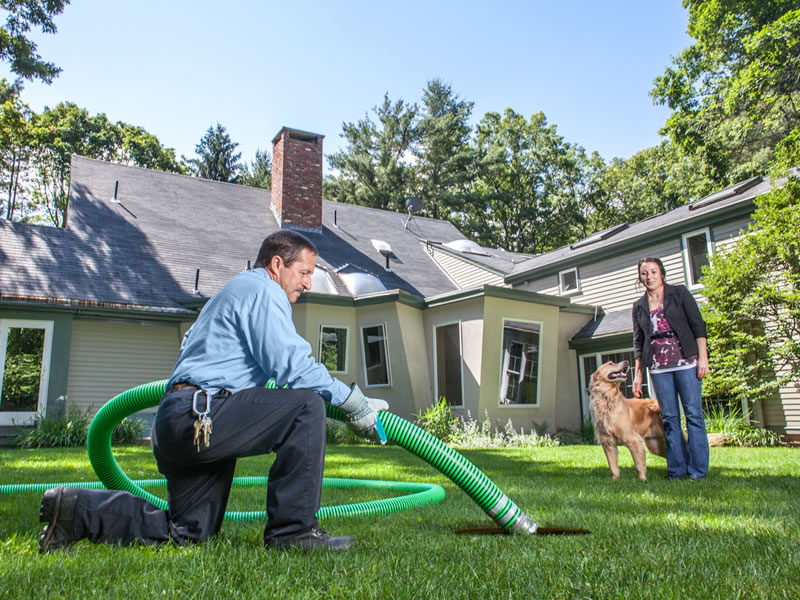 What Is Septic Tank Pumping?
The name of the service is pretty self-explanatory, but let's go over how the septic system works so we can better understand why septic pumping is so important.
Waste and wastewater produced by the household will feed into the septic tank. While the wastewater readily leaves the septic tank and into the drain field for treatment, the solid waste settles to the bottom of the tank. The solid waste is broken down into sludge through natural and chemical processes, saving valuable space in the tank. Still, the septic tank will eventually reach its capacity. This is when the septic tank pumping is due.
Delaying your septic pumping can lead to a host of issues including foul odors polluting the living space, slow drainage, wastewater backups, and sewage leaks. Severe cases can result in a system failure, forcing you to repair or replace the unit.
How Often Should Septic Tanks Be Pumped?
There is no definitive answer to this question because each household and septic tank is different. Septic tanks range in sizes just as household sizes vary. The activity level of your household as well as the condition of the septic tank are also factors when determining the frequency of septic tank pumping.
Surely, a large household with an old, small septic tank will need to pump the tank more regularly than a small household with a large septic tank in great condition. The general rule of thumb is to schedule an appointment once every three to five years. If you are not sure when your septic tank was last pumped, then call Charlotte Septic Pros to schedule your appointment as soon as possible. It is better to be safe than sorry.
Serving All Areas of Mooresville
Mooresville residents searching the web for "septic pumping near me" can call Charlotte Septic Pros, your local Mooresville septic pumping company. Our wastewater treatment system pumping is quick, reliable, and affordable. Explore our website to find applicable discounts and coupons and remember to ask our representative about ongoing promotional offers. You are also welcomed to ask for a price estimate upfront. We are happy to schedule a flexible appointment or arrange an emergency septic pumping today. Our live representatives and dedicated septic technicians are on standby to take your call.