Septic Pumping in Kannapolis, NC
Kannapolis residents who rely on a septic system should remember to schedule their septic tank pumping at least once every five years. More active septic systems should be pumped more frequently. If it is time for your septic tank pumping in Kannapolis, then call Charlotte Septic Pros to schedule a convenient appointment. We are your local Kannapolis septic pumping company with years of experience, affordable prices, and reliable service. We also offer septic tank cleaning and other septic services. Call Charlotte Septic Pros to consult with one of our representatives today. We are ready to answer any questions and concerns or arrange an emergency septic cleaning in Kannapolis today.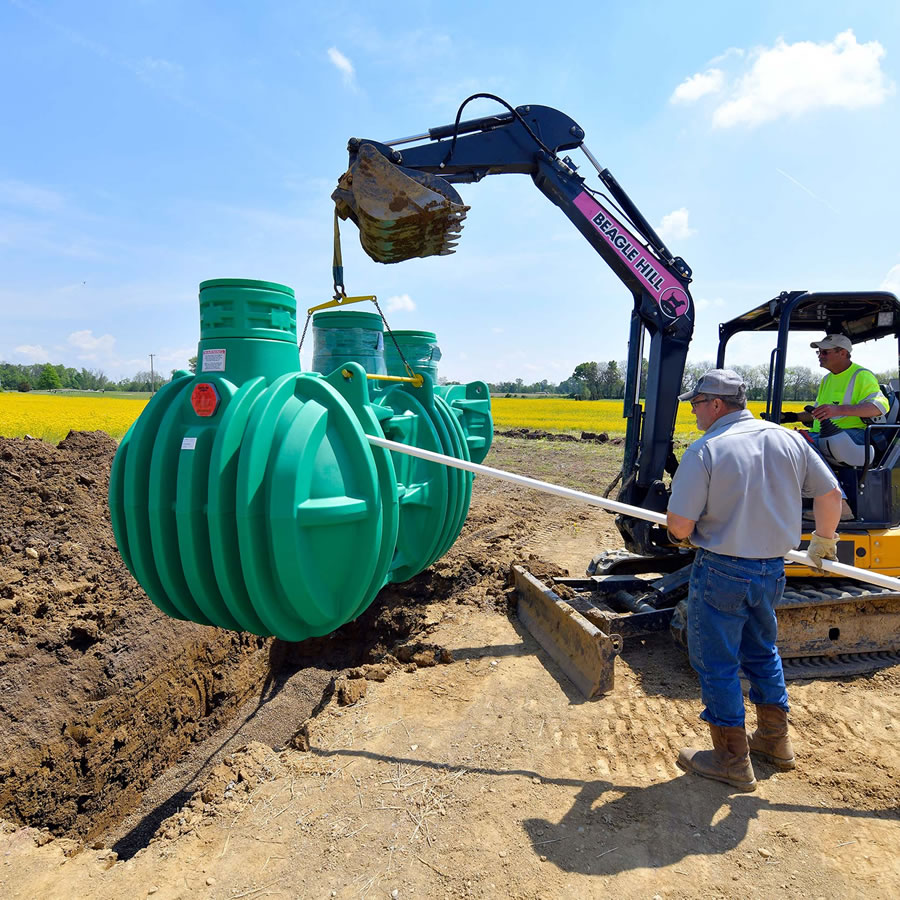 What Is Septic Tank Pumping?
Most homes and buildings in the United States are connected to a centralized sewer system. When waste and wastewater leave your property, they travel to a wastewater treatment facility somewhere in the city. If you are among the twenty percent of households who are NOT connected to a centralized sewer system, then you likely depend on an on-site facility. Most of the time, this facility is a septic system. In this system, waste and wastewater do NOT leave your property. Instead, they are stored in the septic tank in your property.
Needless to say, the septic tank has a finite, limited capacity. This capacity is often a few thousand gallons. Fortunately, vital bacteria in the septic tank will break down solid waste to save space. Still, the tank will eventually fill up and need to be pumped out. A septic tank pumping is a quick service to relieve the septic tank.
Can I Pump the Septic Tank Myself?
Technically, yes you can pump the septic tank yourself, but such a DIY project might be more costly than you suspect. You will need to rent special equipment and figure out a way to transport the waste to a dedicated location. You will also need to learn how to use the equipment, and you should be prepared for costly mistakes. All in all, you will end up spending a lot of time and money to get this job done.
Why deal with all of that hassle when you can leave the wastewater treatment system pumping to the professionals? Charlotte Septic Pros can have a crew dispatched to your location and get the job done right the first time around. We have affordable prices as well as regular discounts and coupons. Call Charlotte Septic Pros to speak with a representative and get your price quote today.
What Is Septic Cleaning?
Septic tank pumping and septic tank cleaning are often used interchangeably, but there is a small difference between the two. Septic cleaning is more detailed and gets rid of gunk and hardened waste that a septic pumping might not.
Emergency Septic Pumping Available
Neglecting septic tank pumping can lead to a host of issues like sewage backups and even leaks. Yuck! If you have been searching the web for "septic pumping near me" because you need emergency septic tank pumping in Kannapolis, then you are at the right place. Charlotte Septic Pros is happy to offer emergency septic pumping in all areas of Kannapolis.