Septic Pumping in Fairview, NC
Is your septic system starting to show signs of trouble? If overflowing toilets, slow draining sinks, and wastewater backups are becoming a daily occurrence, then it's important that you schedule a septic tank cleaning service as soon as you can. Doing so will help restore the integrity of your system and help make your life easier. Call the professionals at Charlotte Septic Pros. Our team of specialists offers reliable services for local property owners, including septic tank cleaning and septic tank pumping in Fairview, North Carolina, and surrounding locations. If you're interested in wastewater treatment system pumping services, then you need to hire a Fairview septic pumping company that will put you at the top of their priority list. If you've spent hours searching the internet for reliable "septic pumping near me," then speak with our team today and find out how professional septic tank pumping can solve your septic problems.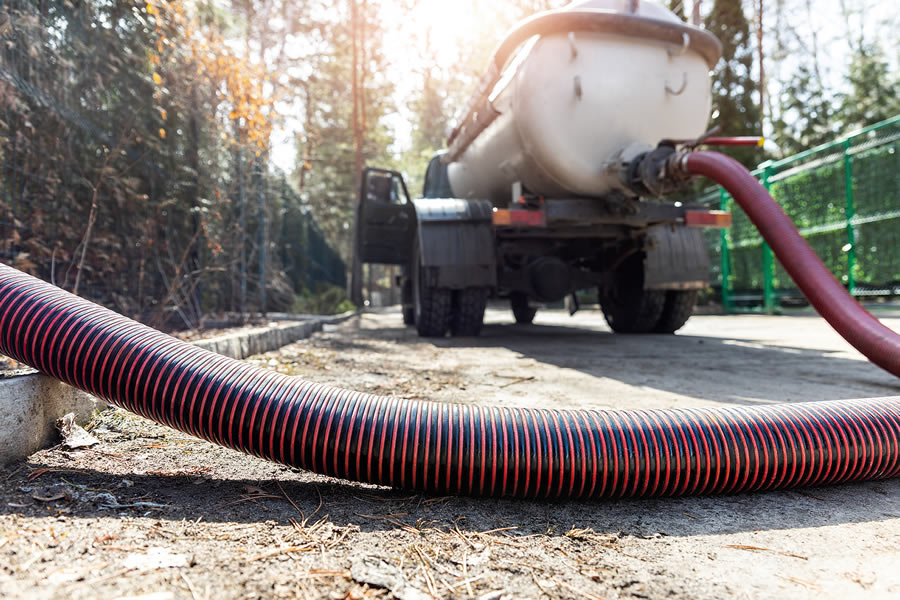 Why Hire an Experienced Fairview Septic Pumping Company for Your Septic Services?
The materials inside your septic system can be very dangerous to handle. Property owners who attempt to pump their own system can put their investments at risk. Neglecting to use the proper equipment can lead to damage and contamination of your property. When you hire a professional for your wastewater treatment system pumping, you can avoid common pitfalls and ensure that your septic system remains in quality condition for as long as possible. Avoid water damage and exposure to harmful bacteria by calling the team at Charlotte Septic Pros for your next septic cleaning in Fairview, NC.
The Difference Between Septic Tank Cleaning and Septic Tank Pumping in Fairview
Septic pumping removes the liquids and solids inside your tank. While the bulk of the materials is gone after pumping, there will be residual sediment left on the bottom of your tank. The process of getting rid of this debris is called septic cleaning. Some companies will claim that they are cleaning your tank, but they really only perform the pumping service. If the sediment is left behind, again and again, it can create major problems over time. If these materials harden, they can become even more difficult to remove. It can also reduce the capacity of your tank and cause eventual damage and premature replacement. Our specialists will always pump and thoroughly clean your tank to ensure that your system is completely refreshed and ready for action.
How Often Should Property Owners Schedule Septic Cleaning in Fairview, NC?
Property owners should routinely schedule their septic cleaning and pumping services once every two to four years. The exact frequency will be determined by the size of your household, your tank's holding capacity, and your average daily water usage. Our specialists will help you find the perfect schedule for maintaining your septic system.
Do You Need Septic Tank Pumping in Fairview, North Carolina? Call Our Team
Are you still online, hoping to find a dependable Fairview septic pumping company that provides "septic pumping near me"? Then call the professionals at Charlotte Septic Pros today. Our experienced technicians have the training, hands-on experience, and tools needed to get your septic system back to normal in no time. Contact our office for more information or to schedule a time for professional septic tank pumping and septic cleaning in Fairview, North Carolina, or another nearby metro area neighborhood.