Septic Pumping in Belmont, NC
Septic tank pumping and cleaning are essential for having a well-maintained septic system. Failing to perform this vital task can result in many issues for homeowners, including sewage backups, slow drainage, and recurring clogs. If you want to ensure that your septic and plumbing systems are working their best, then be sure to stay on top of your septic tank cleaning services. At Charlotte Septic Pros, we offer premium services for local clients, including wastewater treatment system pumping and septic tank cleaning in Belmont, North Carolina, and nearby neighborhoods. If you are looking online for a Belmont septic pumping company that can provide "septic pumping near me," then call our specialists today.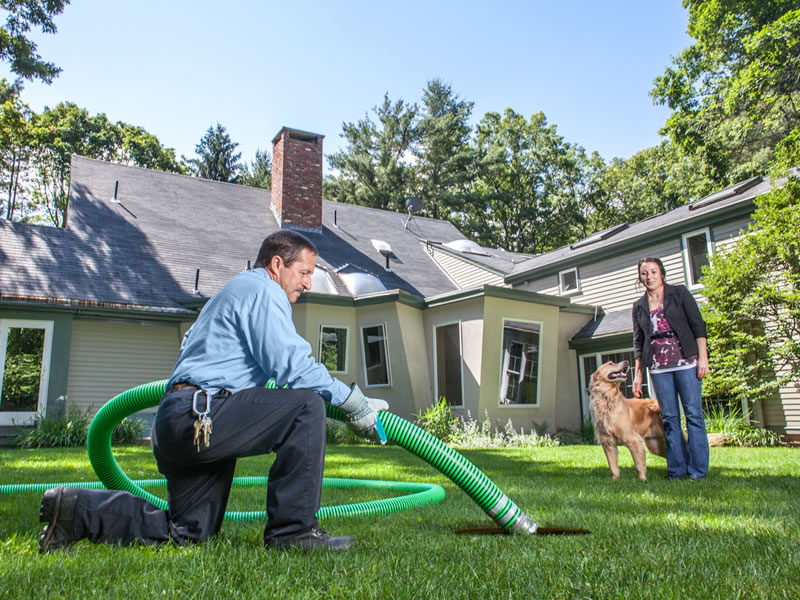 Why Schedule Routine Wastewater Treatment System Pumping Services?
Since septic systems are buried below ground, it can be very difficult for property owners to stay on top of maintenance. When you schedule routine septic cleaning in Belmont, NC, you can be sure that your tank never reaches full capacity and thereby avoid the kind of problems that develop when this essential service isn't performed on time. Rather than guessing when the next appointment should be made, and letting plumbing issues become the signal for your appointments, incorporate pumping and cleaning services into your normal home maintenance schedule.
Septic Tank Cleaning vs. Septic Tank Pumping in Belmont, NC
When you schedule a pumping service, make sure that the technician also plans on performing a thorough cleaning service. Pumping the liquids out of the tank is a must, but it's also essential that the sediment that has accumulated on the walls and the bottom of your tank is completely removed as well. Leaving these substances inside the tank could cause them to harden, thereby reducing the overall capacity of your tank and causing the need for more frequent pumping appointments. Our specialists will always perform both of these critical services to ensure that you get the most from your septic system.
How Often Should Property Owners Invest in Septic Cleaning in Belmont?
There are a lot of considerations involved when deciding the appropriate pumping frequency for your septic tank. Things like tank size, the number of people living in the home, and the frequency of water usage are all factors that can come into play. For most families, it is best to schedule your appointments every two to four years. Those with small tanks or larger households might need to pump more often. If you're struggling to determine the right pumping frequency for your unique needs, then speak with our knowledgeable pros, and we will create a customized plan of action together.
Do You Need a Reliable Belmont Septic Pumping Company? Give Us a Call
Have you spent hours searching Google for "septic pumping near me"? If you need a dependable local Belmont septic pumping company who will put your needs first, then look no further. Call the technicians at Charlotte Septic Pros to learn more about our services or to schedule a time for quality septic tank cleaning and septic tank pumping in Belmont, North Carolina, or another surrounding location.