Septic Tank Repair in Charlotte
If you are among the twenty percent of homeowners in the United States whose homes are not connected to a centralized sewer system, then you probably depend on a septic system installation. These are fairly reliable systems that can give you up to 40 years of service. They are not impenetrable or indestructible, however. A septic tank is vulnerable to all sorts of wear and tear, neglect, and accidental damage. If you need a septic tank repair in Charlotte, then waste no time in calling Charlotte Septic Pros. Our friendly representatives are on standby to take your call, and our dedicated septic technicians are ready to dispatch to your location. Call now to schedule an appointment or request an emergency dispatch.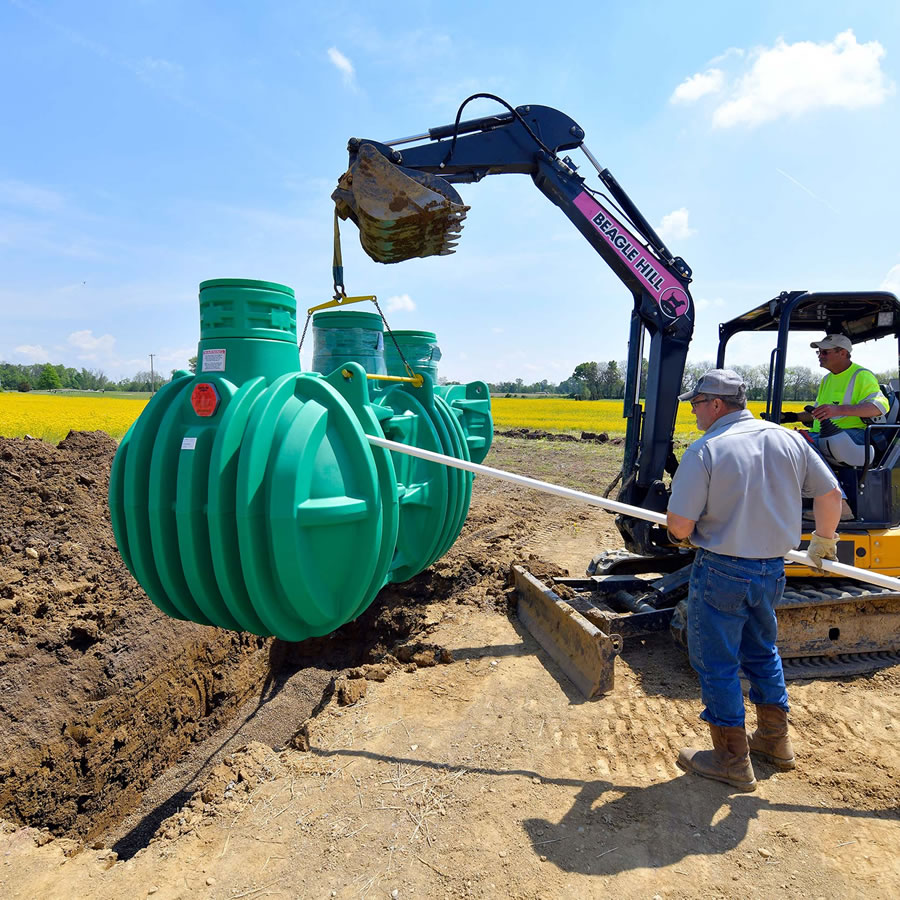 Affordable Prices
To be frank with you, a properly maintained septic system can be much more cost-effective than paying monthly sewer bills. However, that is a huge caveat. On the other hand, if you are NOT taking care of your septic system, then you can expect frequent repairs. Schedule your septic system's routine maintenance, such as pumping and cleaning the tank, if you want to avoid unnecessary damage to the septic tank. If the damage is done, you still don't have to worry. Charlotte Septic Pros offers competitive pricing as well as regular discounts and special coupons. Call Charlotte Septic Pros to ask about ongoing promotional offers, get a price estimate upfront, and schedule your septic tank repair today.
Quick Septic Repair Service
Septic works can get messy. After all, the septic system is a not-so-small installation beneath a large portion of your turf. The septic tank can take up a couple of thousand square feet on its own! Luckily, you have a Charlotte septic tank repair company that knows where to invest its money. At Charlotte Septic Pros, we invest in some of the latest tools, equipment, and technology so that we can get the work done quickly and efficiently. This translates into more time on our technicians' hands and less labor costs for you! Why wait days for your septic tank repair when it can be done in one? Call Charlotte Septic Pros to consult with a representative and learn how long your repair might take.
Professionalism and Friendly
Many people think professional business can't be friendly, and vice versa. A professional does not have to be dull and robotic, and a friendly representative can set professional boundaries. At Charlotte Septic Pros, we aim to be professional and friendly. You can ask our representatives any questions, and they are happy to address any concerns. When our technicians arrive on your property, they will be uniformed and have your best interest in mind. If you thought the septic industry did not include red carpets, then wait until you experience the customer service at Charlotte Septic Pros.