Septic Tank Repair in Wesley Chapel
The storage and disposal of household wastewater is the responsibility of your septic system. As a homeowner, you should conduct regular inspections and maintenance, even though the septic system requires very little attention. All things considered, it is a system comprised of machines and lines that can get harmed from all around. Call Charlotte Septic Pros if you have any questions about your septic tank or want to schedule an annual inspection. In Wesley Chapel, we provide a wide range of services, including septic tank installation, septic inspection, septic system maintenance, and septic tank repair. Don't wait until something bad happens. Call for a wastewater treatment system inspection in Wesley Chapel as soon as possible if you think your septic system is acting strangely.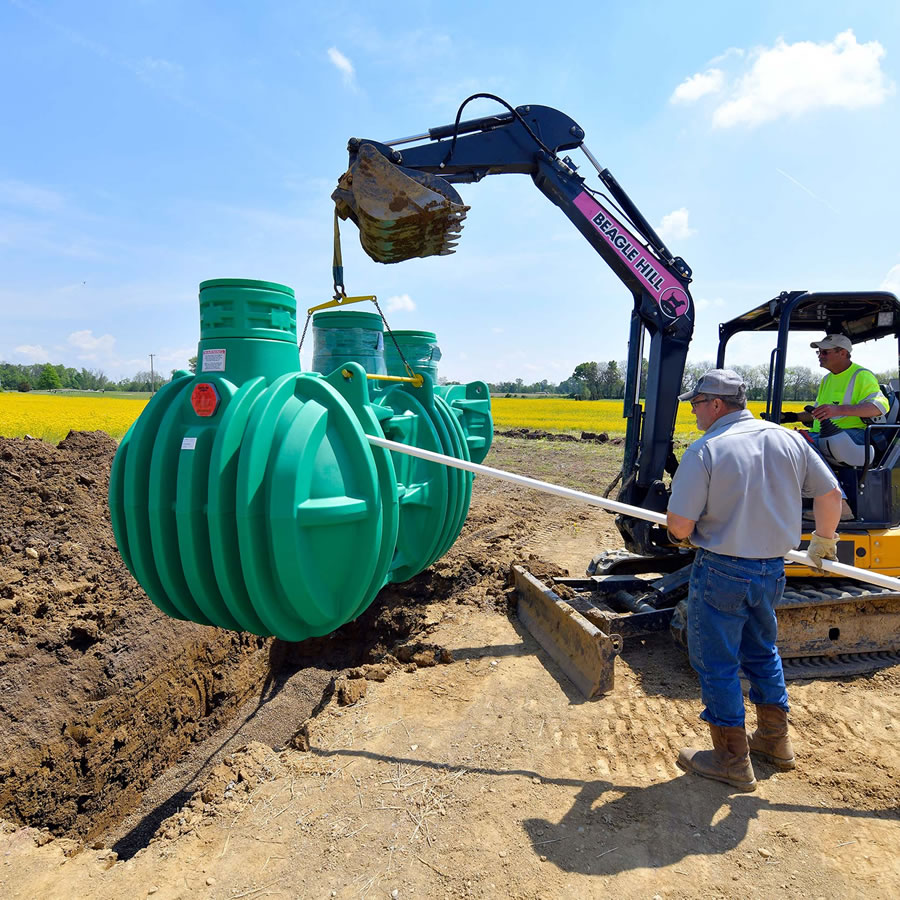 Common Issues with Septic Tanks
Ground Movement – Fractures or damage to the tank's walls can result from ground movements around it. As a result, the septic tank may back up more frequently, necessitating more frequent tank flushes. Additionally, the tank will no longer be able to effectively separate liquid and solid waste if groundwater enters it.
Tree Roots – It is preferable to install septic systems in an open area where there are no trees or other obstacles that could harm the system. It is possible for liquid to escape from the septic tank and water from the ground to seep in if tree roots manage to break through it and create a hole. The septic tank's operations are disrupted as a result. Due to the damage caused by tree roots, you may also need a new septic tank installation.
Lack of Maintenance – Any appliance or machine's longevity is directly correlated to how well it is maintained. It will eventually degrade if it is neglected. The condition of your septic system can be improved, and the lifespan of your septic system extended with the assistance of regular maintenance. If you own a septic tank, you should be aware that you should pump it every three to five years, or whenever it needs to be emptied. Septic inspection, tank pumping, and, if necessary, septic tank repair in Wesley Chapel, can all be performed by a qualified plumber at Charlotte Septic Pros.
Septic Installation in Wesley Chapel, NC
Costs for Installation
Septic tank installation in Wesley Chapel can cost anywhere from $4,500 to $9,000. The cost includes the cost of the tank, which is approximately $1,500, as well as the cost of the labor, which can range anywhere from $1,500 to 4,000 dollars. Charlotte Septic Pros can install your septic tank to provide you with excellent service and support. Additionally, we can carry out routine septic system maintenance to ensure that everything runs smoothly. Contact us to learn more about septic tank installation in Wesley Chapel.